Vršovické náměstí 67/8: Civic Savings Bank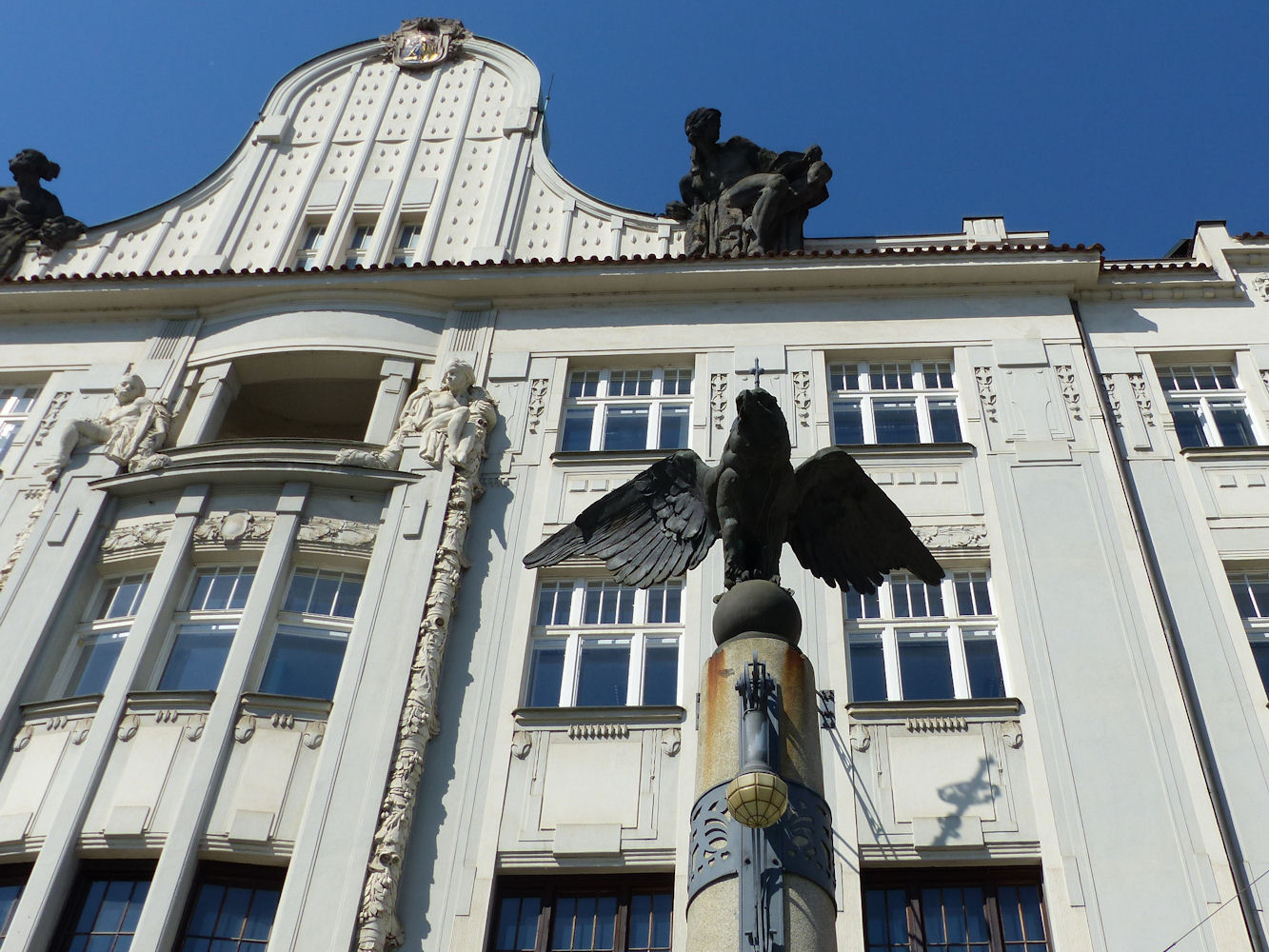 The Občanská Záložna (Civic Savings Bank) in Vršovice was founded in 1888, and these splendid art nouveau headquarters date from 1912. The principal architect was Antonín Balšánek, whose name is grandly inscribed in the vestibule along with those of the supervising committee and the bank's board of governors. Balšánek enlisted a number prominent artists and designers – among them Josef Mařatka and Ladislav Šaloun – who had worked alongside him on the Municipal House (Obecní Dům) during the same period.
In common with that much better-known building, the bank's interior is one of classical arches decorated with ornately gilded grilles and dark oak panelling offset by spangles of coloured glass – simultaneously welcoming and theatrical.
The main hall is dominated by a large fresco by Jakub Obrovský, representing industry, and František Uprka's white Carrara marble statue of a woman spinning, the symbol of thrift.
To complete its air of impressive impregnability, the exterior of the lofty edifice is guarded by a ferocious pair of birds of prey perched atop twin granite columns.