Týnská ulička 611/10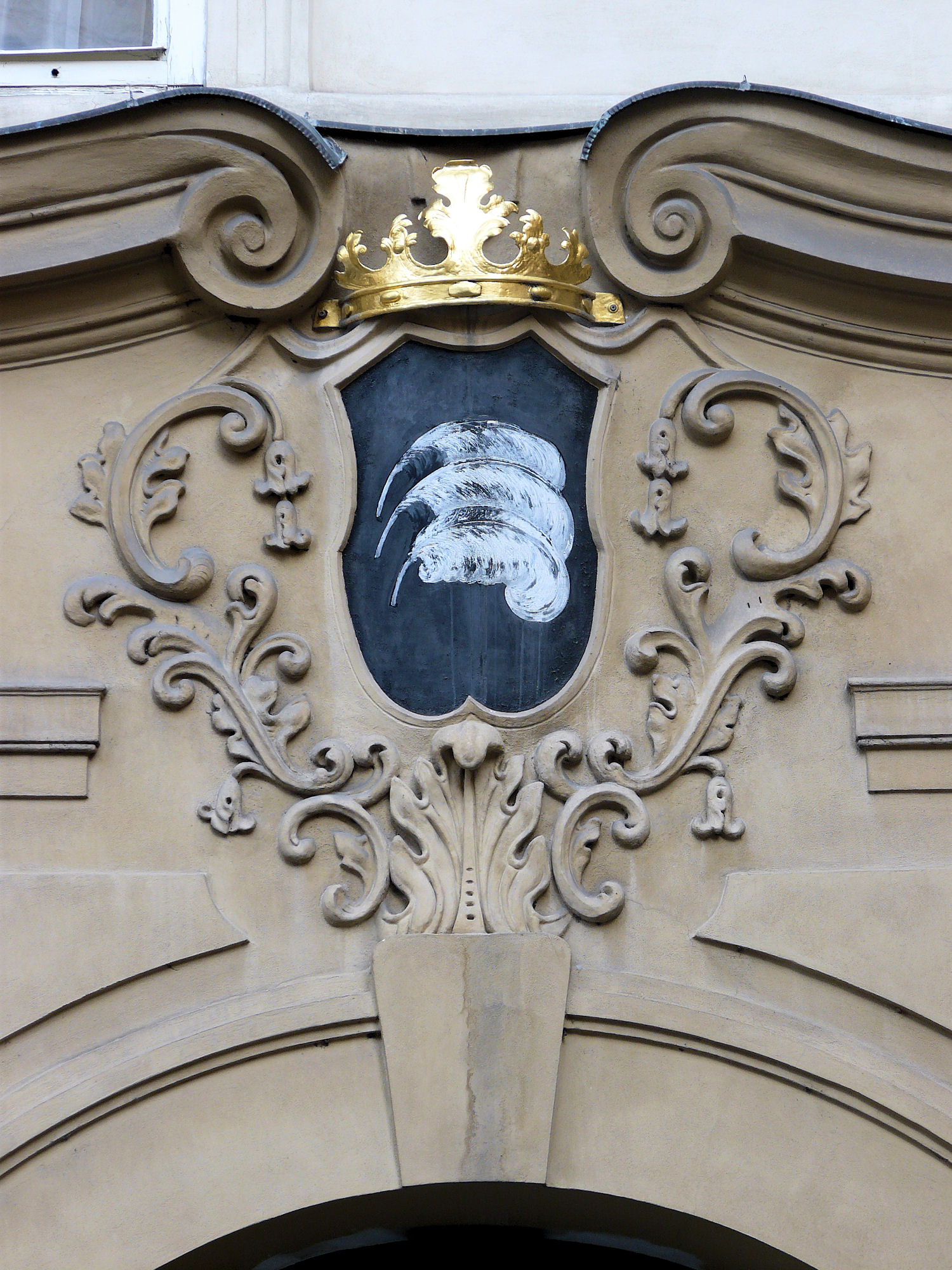 A house has stood on this spot in Týn Alley since at least the 13th century, when it was the home of doctor Jakub Lavín of Ottenfeld. From 1405 until the 1600s the building was used as a brewery, which may have led to the nickname 'V pekle' ('In Hell'). In 1713 it was listed as the property of the Kinský family, the stables of whose grand palace in the Old Town Square ran alongside the same street.
From this evidence it has been suggested that the shield may be an accidental or deliberate re-working of an earlier design showing the three tusklike wolves' teeth of the Kinský coat-of-arms. However, the three white feathers on a black field also have a long Czech pedigree. They appeared on the crest of Blind John of Luxembourg, King of Bohemia in the 14th century. When he was killed in the Battle of Crécy, the king's feathers and his motto 'Ich Dien' were presented as a reward to Edward the Black Prince, since which time they have formed the badge of the Princes of Wales.
Whatever its story, this baroque decoration is probably the work of the architect Filip Heger, who re-developed the property in 1777.