Národní 223/2: National Theatre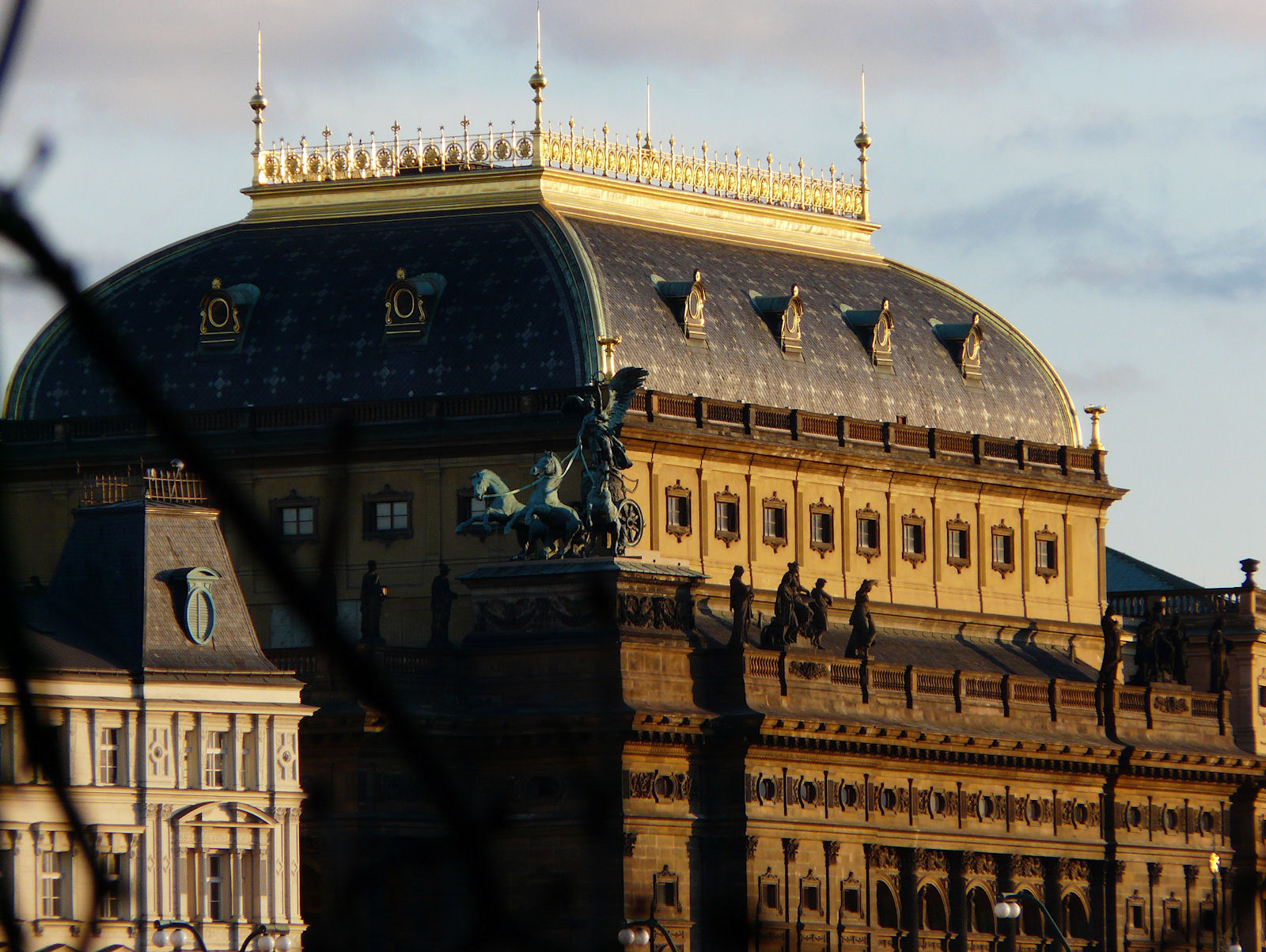 A theatre was planned for this riverbank site as early as 1844, but it was not until 1862 that the first National Theatre (Národní Divadlo) appeared, in the form of a neo-classical building designed by Vojtěch Ignác Ullmann. Only ever intended as a provisional structure, it actually survived until 1881, the year of the grand opening of Josef Zítek's magnificent neo-renaissance extension on the adjoining plot.
Only two months after the 1881 opening, the new theatre, built by public subscription, burnt down. Undeterred, the great and the good of Prague dipped into their pockets once more, turning for the reconstruction to Zítek's pupil Josef Schulz (who went on to design both the National Museum, and, with Zítek, the Rudolfinum concert hall).
Schulz's scheme incorporated Ullmann's original theatre in a cleverly-articulated plan which included a southern extension for administrative offices. The picture above demonstrates well the integration of the three buildings according to Schulz's plan. Zítek's rebuilt theatre, with its distinctive jewel-box roof, is furthest away, the administrative extension closest to the camera, and Ullmann's original theatre the elevated section sandwiched between them. The theatre re-opened in November 1883.
The interior is richly decorated with the work of František Ženíšek, the 30-year old painter whose original theatre curtain was destroyed in the fire of 1881. His three-part ceiling, depicting the Golden Age, the Decline of Art and the Resurrection of Art, provides the perfect setting for theatregoers as they wait in the foyer for the performance to begin:
Above: the Golden Age of Art by František Ženíšek